Services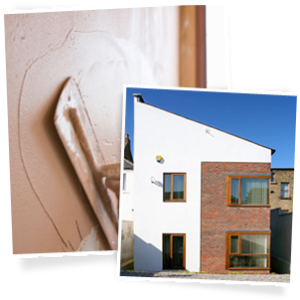 At JD Home Improvements – Driveways we offer high-quality driveways to residential properties throughout Bristol. First impressions are important, and that means you want a driveway which will make an impression on guests on their arrival. It can also add value to your property, along with handling logistical challenges such as access or a absence of space. Our services cover tarmac, resin, block paving, concrete and general repairs . maintenance.
A badly paved or maintained driveway can be a serious eyesore, and regrettably many "cowboy builders" give the entire industry a negative reputation. However, with JD Home Improvements – Driveways you can be sure that you're getting high-quality driveways in Bristol completed to a professional standard, and at an affordable price. We can provide a free consultation and quotation, so get in touch with us to learn more about our services.
All of our work is guaranteed for 5 years against normal wear and tear, and we do not take payment until the project is completed to your total satisfaction.
We are pleased to point you in the direction of driveways we've already completed, so that you can see first hand the quality of our work.
Block Paving in Bristol
With many different colour schemes and sizes, block paving is often regarded as one of the most attractive and adaptable forms of surfacing a driveway. The blocks are not cut from natural stone, but fabricated precisely to meet your needs, which means that not only is it a less environmentally harmful way to surface a garden, it's easily tailorable to any design, pattern or plan.
Block paving is also among the most cost efficient kinds of paving that you can purchase, as the materials and installation style are pretty straightforward, meaning you can have a stylish and efficient driveway installed at a sensible price. This is especially the case if you consider the longevity of block-paved driveways in Bristol, as block paving is a very robust construction that can last for quite a long period of time.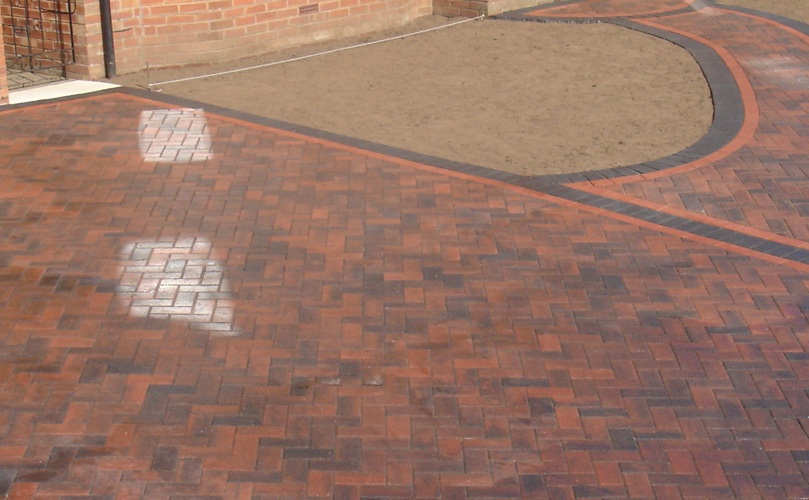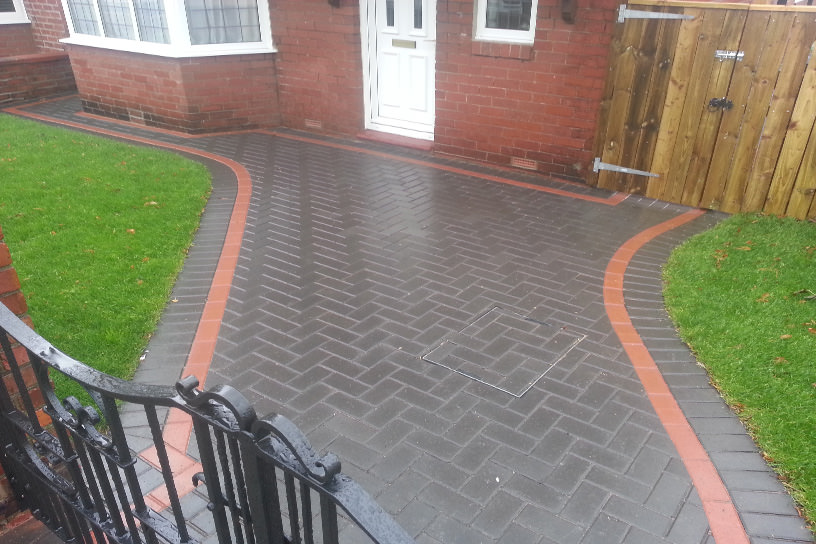 Garden Patios Bristol
At JD Home Improvements – Driveways, we offer a comprehensive selection of garden paving slabs, culminating in a wide range of garden patios to tie in with any type of property. Regardless of size, we treat each customer on an individual basis, laying small, medium and large sized garden patios at highly competitive prices.
Our slab and block paving manufacturers offer something to accommodate every customer's requirements. With a vast range of products to pick from, we can always build the look the customer desires.
Resin Driveways in Bristol
We are experts in the application of resin bound and resin bonded natural aggregate paving solutions and have conducted resin surfacing throughout the UK for both commercial and private clients. Resin Bound surfacing is a cutting-edge and modern alternative to other standard surfaces for driveways in Bristol. Resin Bound paving is a fully permeable paving system that allows water to freely drain through the surface meeting the requirements of Sustainable Urban Drainage Systems (SUDs). Resin Bound Surfacing delivers a smooth, modern, strong and low maintenance surface using a range of natural and recycled aggregates. The finished surface is a seamless bound paving system that provides fantastic design flexibility and an almost infinite colour range, our products are well suited for areas needing a low maintenance and innovative surface for both the commercial and private sectors.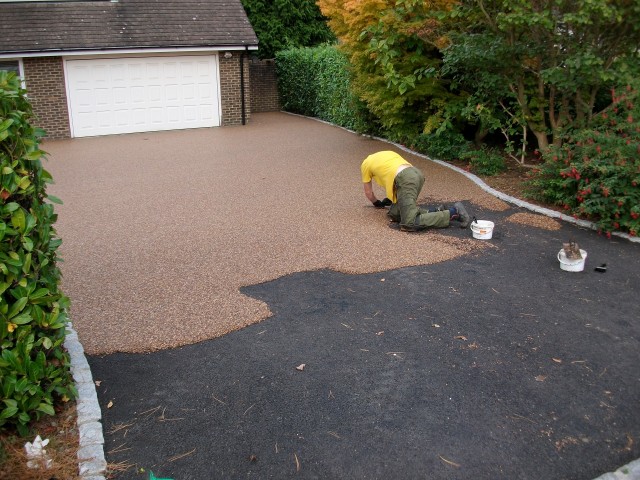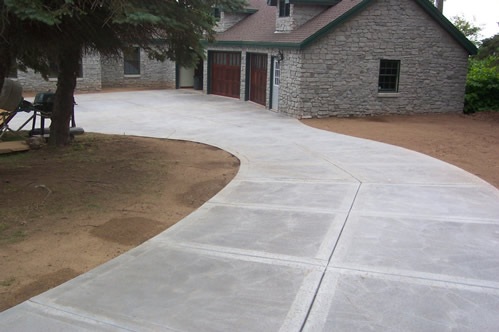 Concrete Driveways Bristol
Pattern Imprinted Concrete is a highly innovative technique of imprinting the surface of fresh poured ready mixed concrete to provide the look of stone, cobbles, brick, slate or even timber decking. Concrete is a sustainable building material which has very little impact on the environment when compared to other building materials. Sand, cement, aggregates and water are the main components of concrete, we add colour, texture and creativeness to make it even more aesthetically pleasing. Building with concrete is practical for you and the future of the environment.
Tarmac Driveways in Bristol
Tarmacadam (typically referred to as tarmac) is known as one of the most efficient ways to pave a path, driveway or any large area that will be used by vehicles. Its smooth, solid finish gives a professional look whilst protecting vehicles from the hazardous perils of sloping surfaces.
We are able to surface driveways by applying a layer of tarmacadam over concrete or even established tarmacadam which has become worn. Resurfacing established tarmacadam driveways with a new wearing course is generally the quickest way to refresh your drive without interfering with your daily schedule. You'll be able to get back to using your driveway promptly, with minimal expense or hassle. That's why tarmacadam is the preffered choice for pothole repairs in AREA.