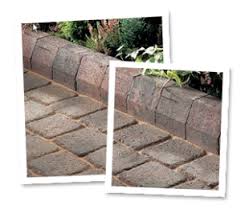 Block paving is a very popular type of surfacing for driveways that many homeowners are making use of today that is mostly used in gardens and on driveways to add a little bit of aesthetic value to them. This type of driveway brings a kind of classic and simple appearance and adds so much value without one having to try too hard. Looking great is not the only reasons as to why people make use of block paved driveways in Bristol, there are a number of different reasons as well
So what are the benefits of a Block Paved Driveway?
Block paved driveways are multifunctional
While most paving solutions are usually limited in the way they are used, this is not the case when it comes to block paved driveways. Because they have come in different sizes and designs, have a different set of finishing options, have high endurance, and due to their strength, they can be used in almost any application.
Blocks are None Slip
Block paved driveways come with a surface that is nonslip which is why they have been found to be safe regardless of the purpose that you want to use it for. Not only is it a great place for people to walk on, but they are also very effective when it comes to reducing the chances of skidding of cars which may end up causing serious accidents. Families may also find them to be very useful in that they may also be used in gardens since they give a kind of reassurance that their children are less likely fall and end up harming themselves.
Block Paving is Relatively low maintenance
Once block paved driveways have been installed, there is going to be little work that will be required when it comes to maintaining the block as well as in the extending of its life span. All you need to do is to make sure that it is cleaned at least once a year so that you are able to prevent any signs of wear and tear, regular weeding of edges and between blocks should also be undertaken.
All in all block paved driveways remain an ever popular choice for homeowners in Bristol and throughout the UK looking to improve the appearance of their property with a durable and hard wearing surface for the driveway. Contact the team at JD Home Improvements – Driveways today for more information or a free quotation.
Read our next blog post which features an overview of the 4 main types of materials used to resurface driveways in Bristol.